Gift Vouchers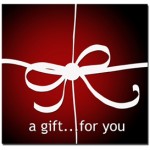 Vouchers are available in any amount and will be accepted as payment for all the services we provide at Carrick Cineplex.
Vouchers can be used for cinema tickets, all shop items and also for all items in Cafe Paradiso. They do not have an expiry date.
Gift vouchers can be purchased at in person at Carrick Cineplex or simply telephone us on 071 9672000 and we will post them directly to you or the lucky person of your choice.