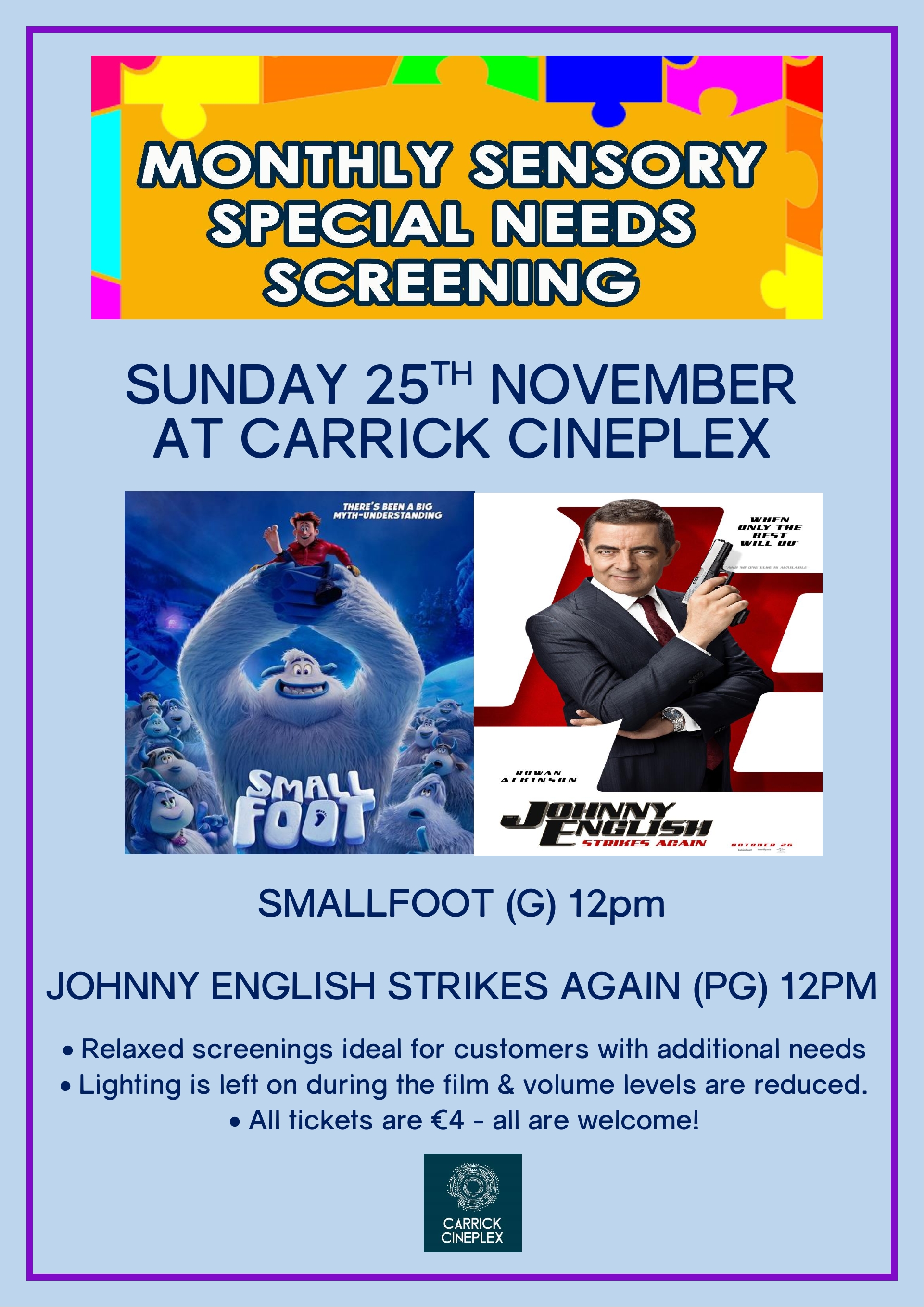 This months sensory/autism special needs screenings takes place Sunday 25th November at 12 noon.
Films showing are:
Smallfoot (G) 12 noon
Johnny English Strikes Again (PG) 12 noon
All tickets are €4.
These are relaxed film screenings ideal for customers with additional needs as lighting is left on during the film and volume levels are reduced.
All are welcome!