Carrick Cineplex is delighted to be participating in Culture Night once again this year on Friday 22nd September 2017 with thanks to Leitrim County Council.
Join us for free screenings of 2 Irish films 'Secret of Kells' at 5pm and 'Sanctuary' at 7pm followed by live music in Cafe Paradiso.
Entry is free on a first come, first served basis – all are welcome!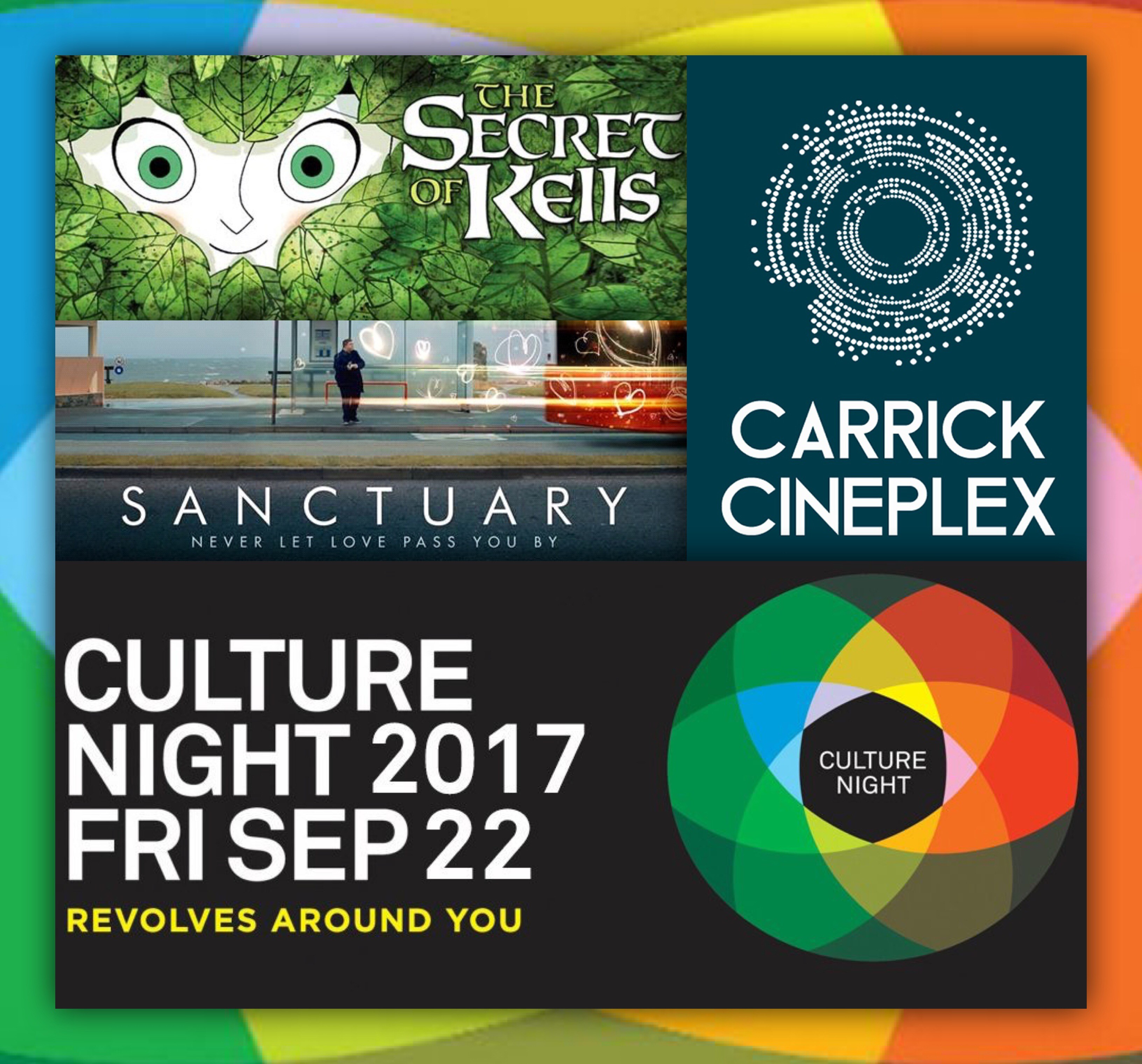 5pm: 'Secret of Kells' (PG)
Animated feature based on the ancient Celtic tale of the 'Book of Kells'. Young orphan Brendan (voiced by Evan McGuire) is the nephew of the strict and over-protective Abbot Cellach (Brendan Gleeson). The Abbot is obsessed with building a wall to protect the township of Kells from the marauding Vikings. When Brendan meets Brother Aidan (Mick Lally), a monk from the island of Iona, he is fascinated by an uncompleted book that Aidan has rescued from the Vikings, who have already destroyed the Iona monastery. To the displeasure of his uncle, Brendan shows great talent in drawing and enlists the help of magical forest sprite Aisling (Christen Mooney) to help him finish the book and become a master illuminator.
7pm: Sanctuary (15A)

Len Collin's award-winning romantic drama Sanctuary won Best First Irish Feature last year at the 28th Galway Film Fleadh. Set in the world of people with intellectual disabilities, Sanctuary is a touching and funny love story about Larry and Sophie, two people who long to be together in a world that does everything to keep them apart.